Signatures play a significant part in a celebrity's life, from a red carpet event to going for their weekly shop. Celebrities are bombarded by fans to sign there items. In an interview, David Beckham once reviled he signed a man's jockstrap at a football match. Depending on what pen you use, this will alter how your signature will turn out. Here are some of the best celebrity signatures and autographs over the years:
Michel Jackson
Michel Jackson also known as the king of pop rose to fame in the early 1970's with the hit single "Got to be there" featuring his brothers in the band called The Jackson 5. Jackson was an Icon and considered to be the most talented and successful artist ever. Michel unfortunately passed away on the 25th June 2009. Michel was a creative genius. You can tell by his signature, he had an amazing imagination.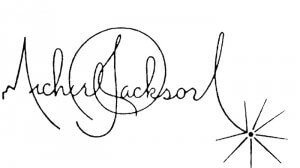 Diego Maradona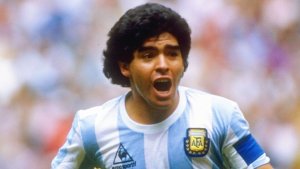 Maradona, famously known for the hand of god goal against England in the 1986 world cup, made his first professional, international debut in 1979. Maradona is from Argentinian decent and is to be considered as one of the most significant players of his generation. He is a pioneer for the sport and was a fantastic entertainer with the ball. As you can see in his signature he has the number 10, this represents the number he had on his jersey when he was playing football. He has never used any other number.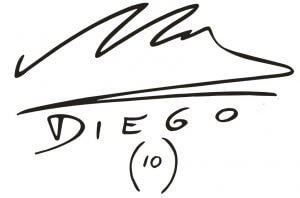 Marilyn Monroe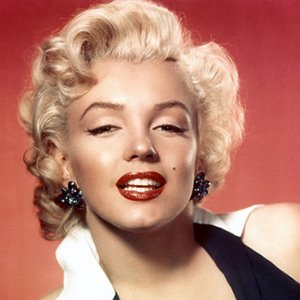 Monroe born on June 1st 1926 also known as "Norma Jeane Baker" was an extremely talented woman. She modeled, sung and acted. She was idolized by her dedicated fans. Born in America, she became one of the most well know sex symbol of the 1950s. She sadly passed away on the 5th August 1962, she was only 36. As you can tell by the way she signed her name, she was a sophisticated, confident and independent women.

Walt Disney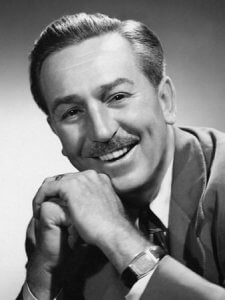 Disney, famous for his children animated films was loved by millions of people round the world. Even though his face isn't commonly recognisable, his signature was and still is defiantly well known. Before any Disney film starts, his signature is displayed. This is a sign of respect and to remember how much he has impacted our lives.

Donald Trump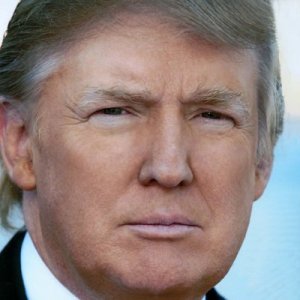 Donald trump, known for his controversial views on politics and for being the 45th president of the United States has a very unique yet oddly satisfying signature. It almost looks like a lie detector test reading! When making million dollar deals in his younger days, he has had a lot of practice signing checks and other financial documents. whether or not you like him or don't, you can't deny he has a great signature.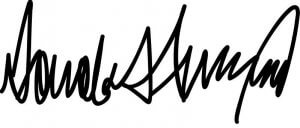 Bruce Lee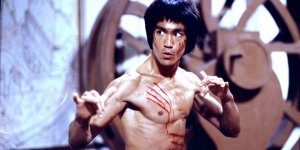 Bruce Lee, the icon that created the martial art Jeet Kune do is still to this day considered as being the best kung fu fighter of all time. Lee was a talented actor that stared in films like "Enter the Dragon" and "Fist of Fury". Born on the 27th November 1940, Lee unfortunately passed away 32 years later with a Cerebral edema. Bruce lee was my hero growing up. I remember trying to recreate his scenes and making nun chucks out of toilet paper. He will be sorely missed. As you can see, his signature almost replicate his Kung fu moves.

Will Smith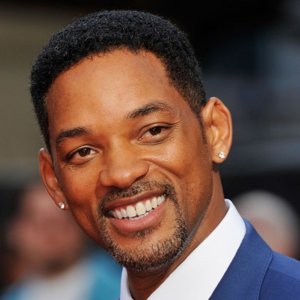 West Philadelphia was where he was born and raised, on the playground was where he spend most of his days. Will Smith famously known for his role in hit TV series The Fresh Price of Bel Air, is a talented actor that has stared in many hit Hollywood films such as Men in Black and I am Legend. Smith's signature is quite unique. He uses a rotated W so his signature stands out and people can identify it easily.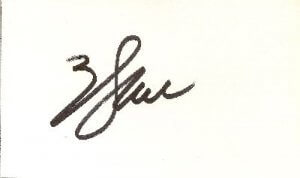 Kanye West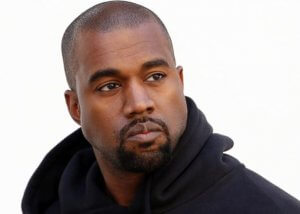 Kanye West rose to fame in January 2004 with his hit album Kon The Louis Vuitton Don. West now married to the modelling sensation Kim Kardashian and with three kids has become a true family man. Over the years, West has created a name for himself and has become one of the best known rappers of all time. As you can see in his signature, he is extremely proud of his brand. It clearly displays the Yeezy Bear.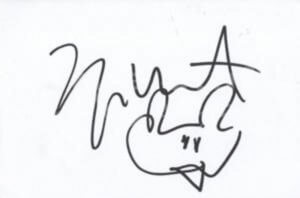 Emma Watson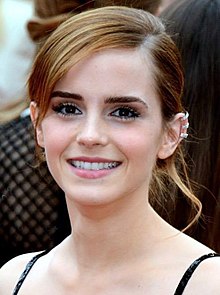 The Acting sensation grew to fame when she stared in the very successful "Harry Potter and the Philosopher stone (2001)" . The franchise has become one of the most successful of all time. The actor that played Hermione Granger has also stared in films such as "Beauty and the Beast" and "The Circle" . As you can see, her signature has changed over the years however, with just a "swish and flick", you can still see the iconic E at the beginning.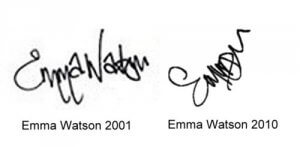 Mike Tyson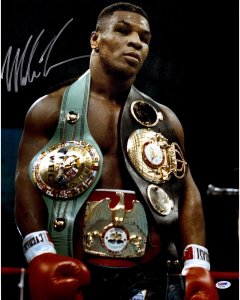 Mike Tyson, Boxing legend and most famously know for biting Evander Holyfield's ear during a fight has had an impressive professional career. With 50 wins and only 6 losses, Mike is easily up there with some of the greatest (Muhammad Ali, Evander Holyfield etc). With a reputation Mike has created for himself being the hard man, he has a very sophisticated yet elegant signature.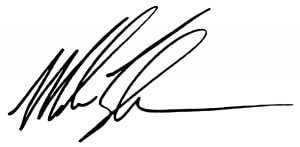 If there's a signature that you think deserves a place on our list, let us know by leaving a comment below.
Read more about...
Pen News, Updates and Info