8 Simple way's to Prevent your Hand Aching when Writing
21st January 2019 | Posted in Fun Facts, Informative
Often when faced with mountains of paperwork, homework or even just sketching, your hands will undoubtedly start to ache. Here are some useful everyday tips you can use to stop this from happening.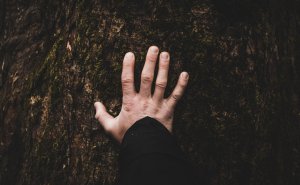 1)Take Breaks
Taking small frequent breaks in a long session of writing or sketching will most definitely help reduce the amount your hand will ache. This is due to relaxing the muscles which will help prevent a repetitive strain injury in your wrist and fingers. Taking frequent breaks will also help you focus when you return from a break due to refreshing your mind and having a clear vision of what must be done. The time you take your breaks will depend on how long you plan to work on a task. For example, if you plan on working on a task for an hour, you should take a 5 minute beak every 15 minutes.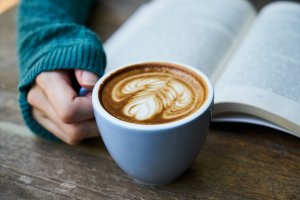 2)Improving your posture
Practising good posture when holding your pen will dramatically have an impact on how long you can write for without your hand hurting. By having a comfortable grip on your pen or pencil, you find yourself gaining some rhythm and flow whilst writing. People commonly hold their pen incorrectly (find out how to hold your pen correctly), this will often strain parts of their hand and cause the individual to stop midway through a task.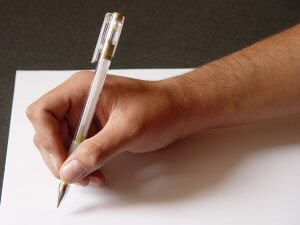 3)Stretch your hands
Before starting a long period of writing or sketching, it is recommended that you stretch your fingers and warm your hands. This stimulates blood flow improving flexibility and reducing stiffness.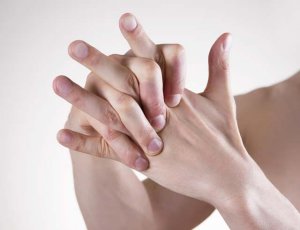 With both hands, grab each finger one by one and bend upwards so the tip is facing up. Do this twice for each finger.  You then interlock each finger and push forward until you feel a slight strain.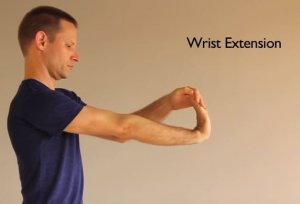 4)Shake it out
After stretching each individual finger, it is vital to shake the tension out. This will help relieve any existing pain or irritation and help increase blood circulation, resulting in a more relaxed hand and therefore better posture.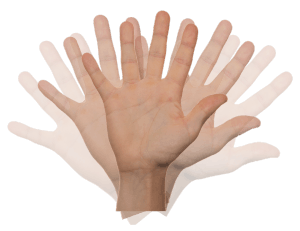 5)What pen do you use?
If you are using a pen for a long period of time, it is vital that you have a pen with a comfy grip and a sturdy barrel. My preference is the Pilot Capless. This pen gives you an unusual yet extremely comfortable grip due to the clip being in the same place as your figures should be. The creators have cleverly designed the sophisticated pen to look the part and to also perform to its best ability. Choosing the right pen mainly depends on the individual's hand.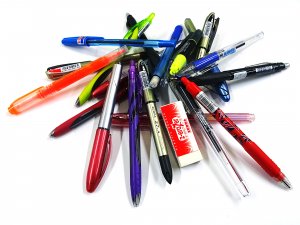 6)Staying Hydrated
Dehydration is usually the common cause of musculature cramps and pain. Muscle cramps can also be caused by lack of potassium and vitamin D. Increasing the intake of these vital vitamins in your diet can have a positive impact on your hands cramping in the future. Drinking water plays a significant part in helping all aspects of your body to function properly.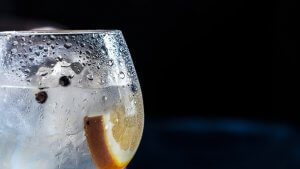 7)Angle of the paper
Getting the correct positioning of the paper is vital for avoiding arm or hand pains and cramps. Each person is different and has different opinions of how they should position paper on the table. As I am right handed, I'd have the paper angled to the left (angled right for lefthanders).
Having another piece of paper underneath the one you are writing on, will help grip and will also heighten the overall sensation and experience. You won't be able to feel the wood grains through the paper. When writing with a single sheet of paper, there is a chance that you can rip through and ruin any work you have already done.
8)Using the right pen for you
Everyone has a different opinion of what feels comfortable and what doesn't. When selecting the right pen, you must keep in mind: budget, size of pen, nib size and cartridge capacity. Visit our blog on How to Hold a Pen Correctly. Using a decent pen rather than a free promotional pen really helps. Promotional pens are designed to only last a short period of time whereas pens that cost money are more than likely going to last for a long time.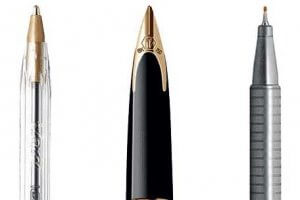 Conclusion
Some individuals think the best way to prevent their hands and wrists from aching is by taking long breaks, others say stretching their figures and wrist is better. I think by trying all tips provided, will give you a better idea of what works and what doesn't. When I attempted to try these tips, I found that drinking water had a significant impact on the way I was feeling when I was writing. I had more energy and better concentration. Please comment below, what worked for you?
Read more about...
Pen News, Updates and Info