Top 5 Most Affordable Fountain Pens
Having a fountain pen looks classy because it makes a statement. Writing is considered an art form and has been for many generations. With the technology we have today, there are some incredible pens out there which are worth millions. The choices which are available can be quite overwhelming. e.g. Wood, graphite, metals, and resins to name a few.
Let's direct you towards 5 great Fountain pens!
Described by Parker as "ready to accompany you anywhere" and "smart, polished and established". This timeless and contemporary styled writing instrument features a sophisticated deep cocoa brown finish, with styled chrome trims: A nice weight, a brushed stainless steel grip and a high quality medium nib: This fountain pen ensures an enjoyable writing experience for both left and right handed writers.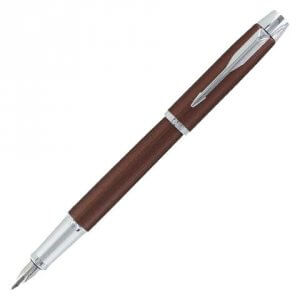 RRP £18.99
The curvy, refined and incredibly exquisite Parker Urban Premium pen is now available in sophisticated glossy pearl. Featuring a stunning asymmetric chiselled line design along the body and lid, this luxury fountain pen features a high quality medium width and stainless steel design. With a slightly chunky design, a balanced weight and ergonomic form, the Urban is a comfortable and luxurious writing instrument, designed to suit both left and right handed people.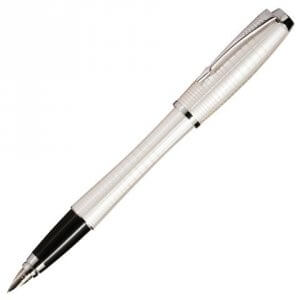 RRP £45
For those driven to perform at high speed and quality we introduce to you the beautiful and luxurious Ferrari Intensity fountain pen manufactured by Sheaffer. With a stunning deep Ferrari red body and polished chrome trims, this luxurious writing instrument performs on the page like Ferraris do on the race track. Each pen is branded with the "Prancing Horse" Ferrari logo and finished with the recognisable Sheaffer "White Dot".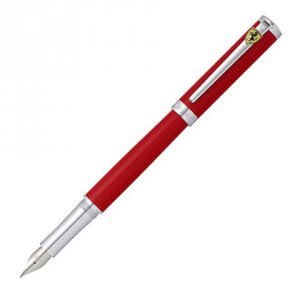 RRP £79
The Pilot Capless range combines mechanics and aesthetics which create expertly and well-designed fountain pens. This particular pen is on the list because it has been widely regarded for its smooth writing capabilities: Its Brown and Grey Marbled effect with Lacquer body helps contrast its chrome trims and medium nib.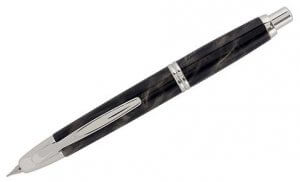 RRP £149
The Parker Sonnet Cecile is a beautiful pen. A testament to its design, the Sonnet Cecile fountain pen still looks modern and contemporary despite it being almost 20 years old. The pen has precision made cross hatches with a sterling silver finish, filled with black lacquer for a truly luxurious and elegant writing experience.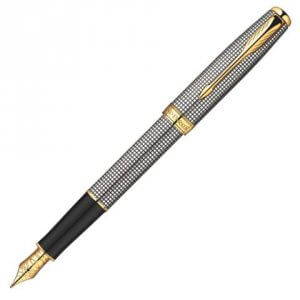 RRP £250
Thank you for taking the time to read our blog. Pens etc and I hope that you enjoyed your time
If you have any queries or questions about any of the pens listed please visit our website on https://www.pens-etc.co.uk . All of these pens are accessible on our website.
I'll be back!
Writernator
Read more about...
Pen News, Updates and Info